They made it!
The Altona women have marched into the B Grade Grand Final with a comprehensive Preliminary Final victory over a gallant Chadstone 16-6.
In a great team effort, the girl's pulled away on the back of a sensational 6-1 second quarter.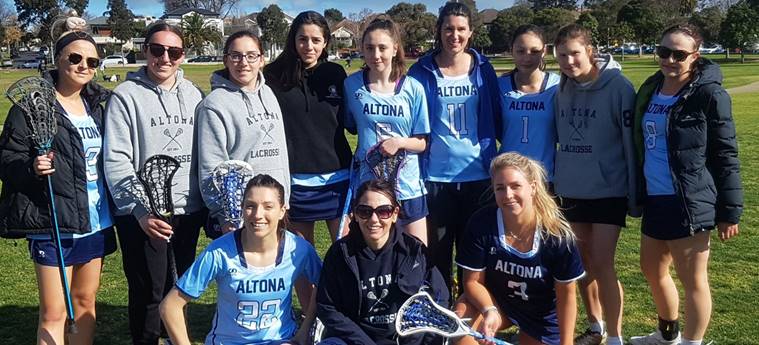 Kat was like a wall in goals (as usual) and Altona's swarming defence supported each other so well they appeared to have two or three defenders on every Chadstone attack at goal. When we won the ball, our midfielders were streaming into attack in numbers and provided a constant stream of possession for our forwards who were able to control the tempo of the game. 
Quarter by quarter scores
Altona – Chadstone:
2:0, 8:1, 10:3, 16:6.
Goal scorers
Nikki 4, Julie 4, Tess 3, Jess 3 Liz 2.
The team is peaking at the right time with a good mix of experienced and younger players and a great first year coach in Anna Lewer.
Thanks to Trish for scoring and our supporters coming out to support the team at Eltham.
Come & watch the Grand Final
All Altona members are asked to attend the Grand Final at Williamstown, Sunday 8th September, as the Altona women attempt to make club history when they take on the undefeated blue and gold. 
One more game to go…
LETS GO A'S.