Sponsors
"A partnership with Altona Lacrosse Club allows you to position yourself as a strong supporter of amateur sport – something that is highly valued in Australian society."
Altona Lacrosse Club plays in the highest competition for lacrosse in Australia. As the only club which has access to our grounds all year round, we are often asked to hold national and international events that can attract thousands of players and spectators. This has the potential to have our Club featured on television and in newspapers. Whether it is a logo on a playing top, an advertising hoarding around our indoor court or a banner on a website, sponsorship opens up your business to new potential customers. Altona Lacrosse Club uses sponsorship to help equip our youngest players in gloves, helmets and with sticks. Any amount of sponsorship in money or in kind is welcome. To fully kit a junior side a sponsorship would cost $5,000 and that sponsorship would remain on our uniforms for several years.
Sponsor benefits
Sponsoring a team in the same town that the business is based improves that businesses image within the local community. A good reputation goes a long way, and being seen to be in touch with the community is a good position for a business to be in.


If the name or logo of the business is on a uniform, it will be seen when we play matches at home and away. There is the chance there may be people watching the match who will be interested in your goods or services.
Pictures and videos of players wearing our uniform containing your name/logo when training or playing in matches can be uploaded online and on social media accounts, allowing people not at the match to view the name or logo of the business.


The club plays at the top level of lacrosse in Australia, our players could feature in the local press, particularly if they make a State or National side, thus increasing the coverage the businesses get through their sponsorship.
Become a sponsor
Contact James Bleed to discuss sponsorship opportunities between Altona Lacrosse Club and your business at secretary@altonalacrosse.com.au
Our 2021 Sponsors
Please support our sponsors and let them know you are from the Altona Lacrosse Club.
SHOC – Sports Helmets Optical Conversions
SHOC provide us with helmet visors. Sports helmets optical conversions is a leading provider of sports optics products to athletes from around the world.

EDGE Community Services
EDGE Community Services help us with event equipment. EDGE is a specialist provider of services under the NDIS Programs targeted towards helping young adults develop the skills they need to travel, live and work. Our unique approach to skills development is designed to set you up for a successful life.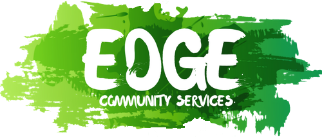 Grass Graphix
Grass Graphix provide us with spectacular looking logos and line marking on our sports grounds throughout the season.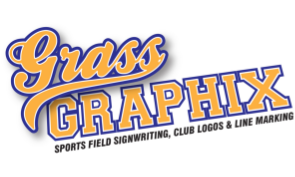 McLean Multimedia
​Branding & website development in Melbourne's West. ​McLean Multimedia developed our website and provided us with a content management system to enable various members of the club to maintain it with fresh content. In addition, McLean Multimedia created a number of promotional videos showcasing Altona Lacrosse Club's members in action.